Inside an ancient Polish salt mine that has underground lakes, fully carved chapels, and chandeliers made of salt
The Wieliczka salt mine has a long history, dating back to the Middle Ages when it was known as Magnum Sal, or Great Salt.
It was the country's largest source of salt in the 13th century, which was crucial to the country's economy. It is now one of Poland's most popular tourist destinations.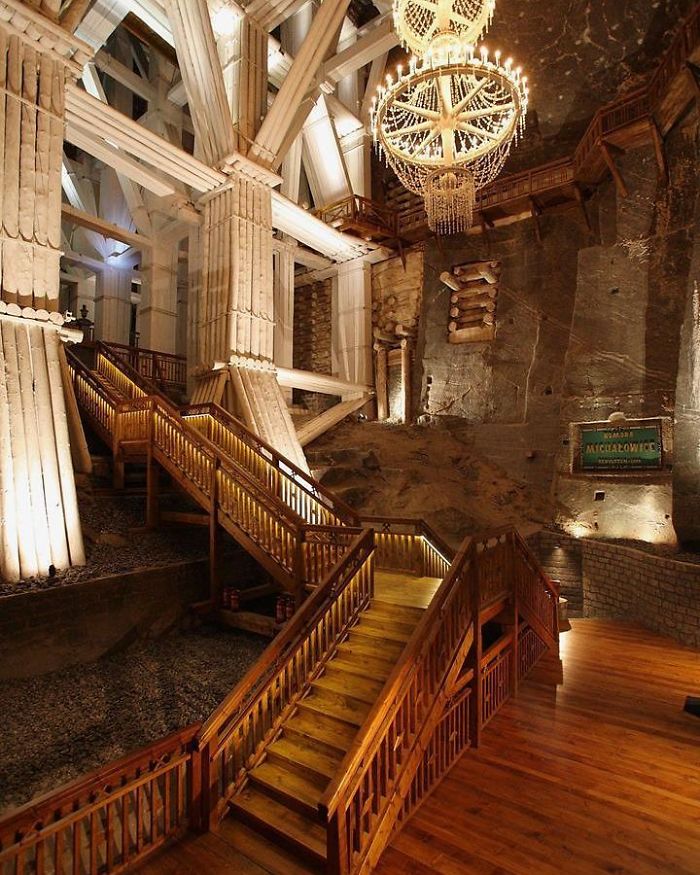 To find more about the Wieliczka Salt Mine, Bored Panda reached out to Aleksandra Sieradzka, who works in the marketing and communications department.
Aleksandra told us that all the 2000 chambers in the mine are carved of salt. "The corridors and even the floor are made of salt."
There two chapels of St. Kinga and St. Anthony that are both made entirely of salt, including the altars and the statues of saints that were carved by the sculptor miners. "The chandeliers also contain crystal salt—the purest type of salt."
The white beams are braces added to reinforce the mine. The brown wood platforms with the decorative chisels are the walking paths for tourists. It's a maze here, guided tours only.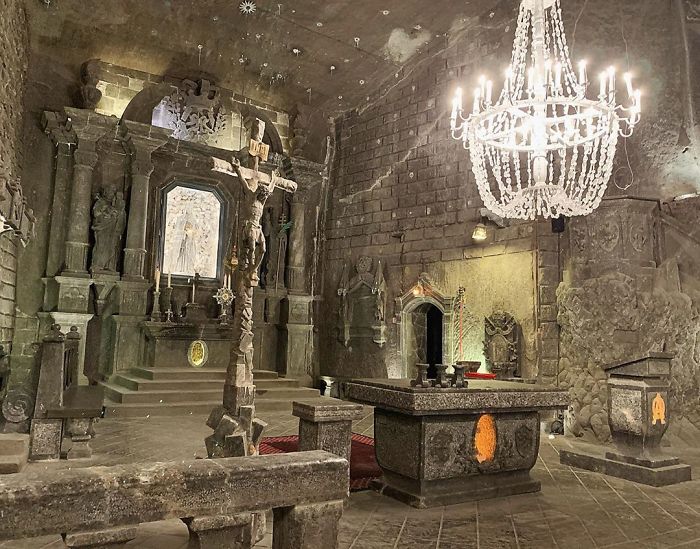 Salt may seem like a fragile and delicate material, but it has a hardness similar to that of gypsum.
"The processing of salt itself is not difficult; however, in order to professionally carve in salt, one needs to have a lot of experience with this material," explained Aleksandra.
"Every block of salt is different—it differs not only in size or hardness but also in colour, which can be used in an interesting way in the act of creation."
Aleksandra confirmed that, if you're lucky, you can pop into a party or two at the Mine. "That is true, there are a couple of chambers where you can have a party.
One big ballroom (Warszawa Chamber) and a few smaller ones. The Mine is famous for its New Year's concerts that take place during the first weekend of January.
We can only imagine how enormous the whole underground structure is, because only 2% of it is accessible to tourists.
Meanwhile, the salt mine corridors form an actual labyrinth that stretches up to a whopping 498 ft in length. There are 9 levels in total and the lowest one is located at 1072 ft below ground.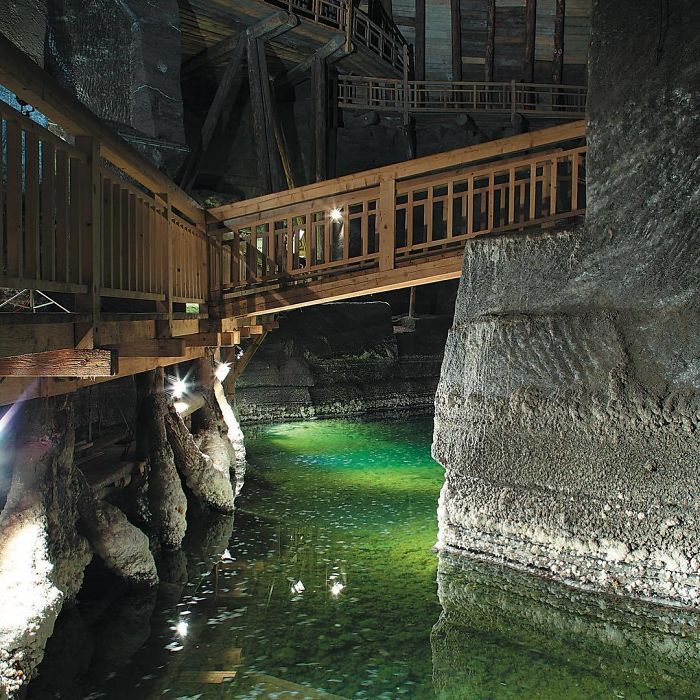 But Wieliczka is only the fifth-biggest salt mine out there. Ontario is home to the biggest one in the world, which is located 1800 ft under Lake Huron.
Compass Minerals' Goderich salt mine is as deep as the CN Tower in Toronto is tall. The second-biggest is Khewra Salt Mines in Pakistan, and the third-place belongs to Prahova Salt Mine in Romania.